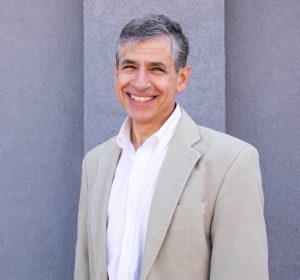 Richard L. Moussalli, BSN, RN, DDS
Dr. Richard Moussalli attended the University of Illinois Medical Center in Chicago, where he received both his Doctor of Dental Surgery, as well as his undergraduate Bachelor of Science in nursing. While attending dental school, his education was significantly enhanced as a result of working at the University of Illinois Hospital as an RN on various critical care units. He has been practicing dentistry for 30 years and considers himself fortunate to have found his perfect career, with an ongoing love of dentistry and helping people improve their dental health.
Dr. Moussalli is a member of the American Dental Association®, the Michigan Dental Association, the Kalamazoo Valley Dental Society and the Chicago Dental Society. He currently serves on the advisory board of World Dental Relief and has provided charitable dental services both domestically and on many foreign dental mission trips.
He loves spending time in the outdoors and with his large family. He is also active in his local church.
Dr. Moussalli is committed to providing a calm and friendly atmosphere, where patients actually do laugh and fears begin to melt away.
Dr. Moussalli provides an exceptionally comprehensive scope of services, including crowns, bridges, dentures, implants, root canal treatment, cosmetic dentistry, Lumineers®, sedation, extractions and children's dentistry.
Meet Our Team
Dr. Richard Moussalli is honored to present our amazing dental team! Experienced and outgoing, our team features a long-term team who are committed to helping you with your dental care in Decatur, Michigan, and getting to know you as we do. We are thrilled to work with our dentist and strive to always bring you the best possible care. Contact us at 269-423-4961 to schedule a visit!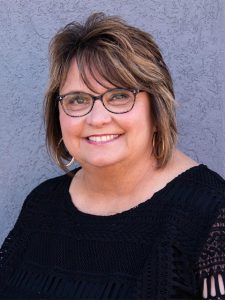 Nira has been a part of our practice since 1987! She gained her dental experience through continuing education and loves interacting with our team and patients. Seeing people leave with smiles is very rewarding. Nira helps us succeed by helping patients with their insurance, answering our phones, arranging patient appointments and making financial agreements.
Nira is warried with three children, five grandchildren and one great grandchild. Her youngest son has a dental practice in Burlington, Vermont, and in her free time, she loves crafting and decorating for the holidays.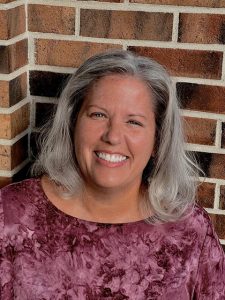 Lori
Front Desk Coordinator
Lori has spent the last 15 years working in the medical field, including phlebotomy, medical records and office administration. She received her phlebotomy certification from Southwestern Michigan College and transitioned to the dental field in 2021.
With the wide scope of services Dr. Moussalli offers, including platelet and fibrin therapy, Lori is able to utilize her venipuncture and specimen processing skills in our office and contribute to our success by providing support to patients and her teammates.
Lori is married and has four children and eight grandchildren. She enjoys reading historical nonfiction, such as biographies, and traveling with her husband.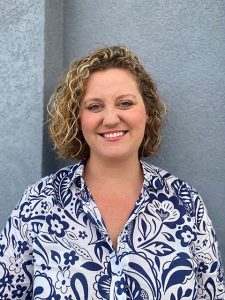 Katrina started working for our office in 2016 as a part-time clinician and became a regular face with us in 2021. She has been a dental hygienist for over 20 years and has a six-year science degree with certifications for local anesthesia, nitrous oxide, diode laser use and dental hygiene from Indiana University and Grand Rapids Community College.
Katrina appreciates how Dr. Moussalli strives for excellence both in his overall work and the work of others. She thinks he is the most talented dentist she has ever worked for and finds it a pleasure to work with him.
When not at the office, Katrina loves gardening, baking and spending time with her family. She also has a deep thirst for travel, and whenever there is an opportunity to see a new place, she takes it.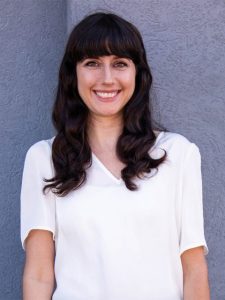 We were excited to have Krissy join us in 2015! She received her bachelor's degree from Western Michigan University and enjoys being part of a team that prioritizes both quality dental care and developing genuine relationships with our patients. We all truly care about people, and it shows in how we work and deliver treatment.
After working as a dental assistant for seven years, Krissy acquired the skills to assist procedures in a way that ensures things go very smoothly, educate patients about different options for restoring their smile, and support our patients in overcoming anxieties commonly associated with going to the dentist.
Krissy loves working with her father, Dr. Moussalli. Dentistry is his passion, and she is happy to assist him as he practices as a master of his craft.
Her hobbies include going on adventures in the outdoors, specifically camping, climbing and snowboarding, and spending time with her wonderful friends.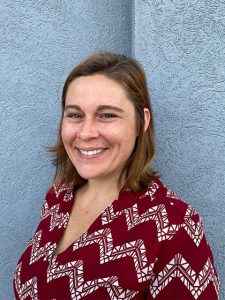 Savannah joined us in January of 2019. She loves that we have great team that works well together and that we all have the same goal in mind: to provide the same quality dentistry that we would want our family to receive.
Savannah likes that we treat patients like family and that many of the patients have been coming here a long time, so they feel like we are family. She contributes to our practice by assisting Dr. Moussalli in whatever treatment is needed for the patient. She is also the ice breaker before the doctor comes in to see the patient and usually gets to welcome them and help them to feel as comfortable as possible during their time at our office.
When not working, Savannah enjoys hiking, camping, traveling and doing yoga.